Aaron M. Wilson's "Tree Bomber & Other Stories" out May 20th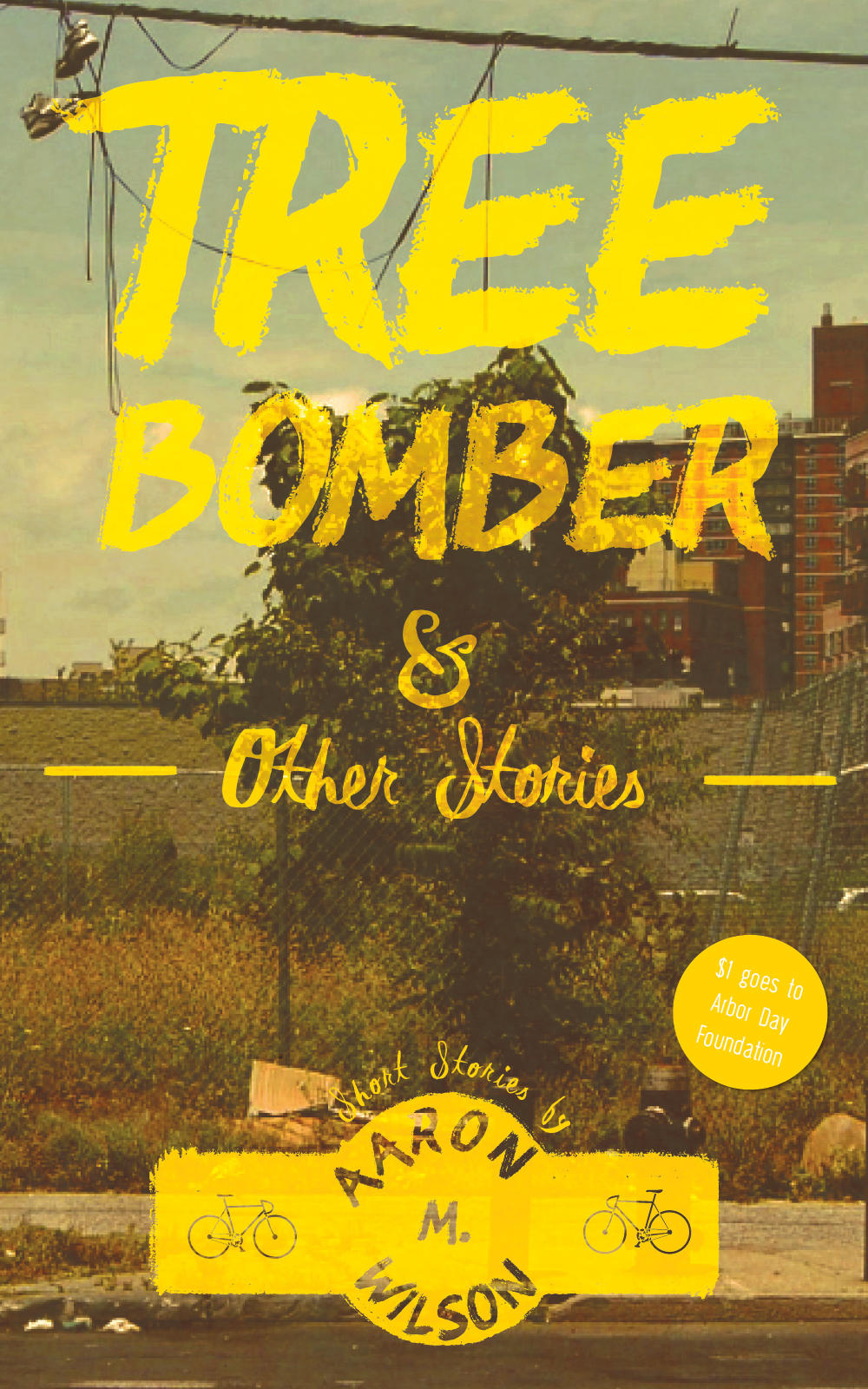 Aaron M. Wilson's brand new fiction collection will be out May 20th 2016. We've released a number of stories from him in the past, but we just loved his work so much we just couldn't help ourselves. This collection brings together a number of stories we've previously released, plus other stories that have been published in other publications, with a brand new, never before seen story: 'Tree Bomber.'
*  *  *
Description:
A stunning collection of short fiction from Aaron M. Wilson, Author of The Paperless Doctrine of 2152. In this new collection Wilson shows off his ability to create memorable worlds and lasting moments.
He never feels the constraints of staying inside the bounds of a single genre, sometimes combining bike fiction, Cthulhu-lore, and fantasy into one short story. Stories like The Paperless Doctrine pay homage to Ray Bradbury, while the title track, Tree Bomber, plays like a bike-zine about eco justice.
Wilson's characters exist as much to tell a story as they do to tell a story as they do to channel Wilson's frustration at injustices in the world and show that our choices have consequences.
In this collection you'll find ten stories from Wilson's unique vision of the world:
– Tagger
– The Bike Mechanic
– The First Supper
– Tree Bomber
– What's for Dinner
– Rising of Cthulhu's Cultist
– Keeping Watch
– The MoPac Trail
– Lethal Options
– The Paperless Doctrine of 2152