Book Review: 'And The Hills Opened Up' by David Oppegaard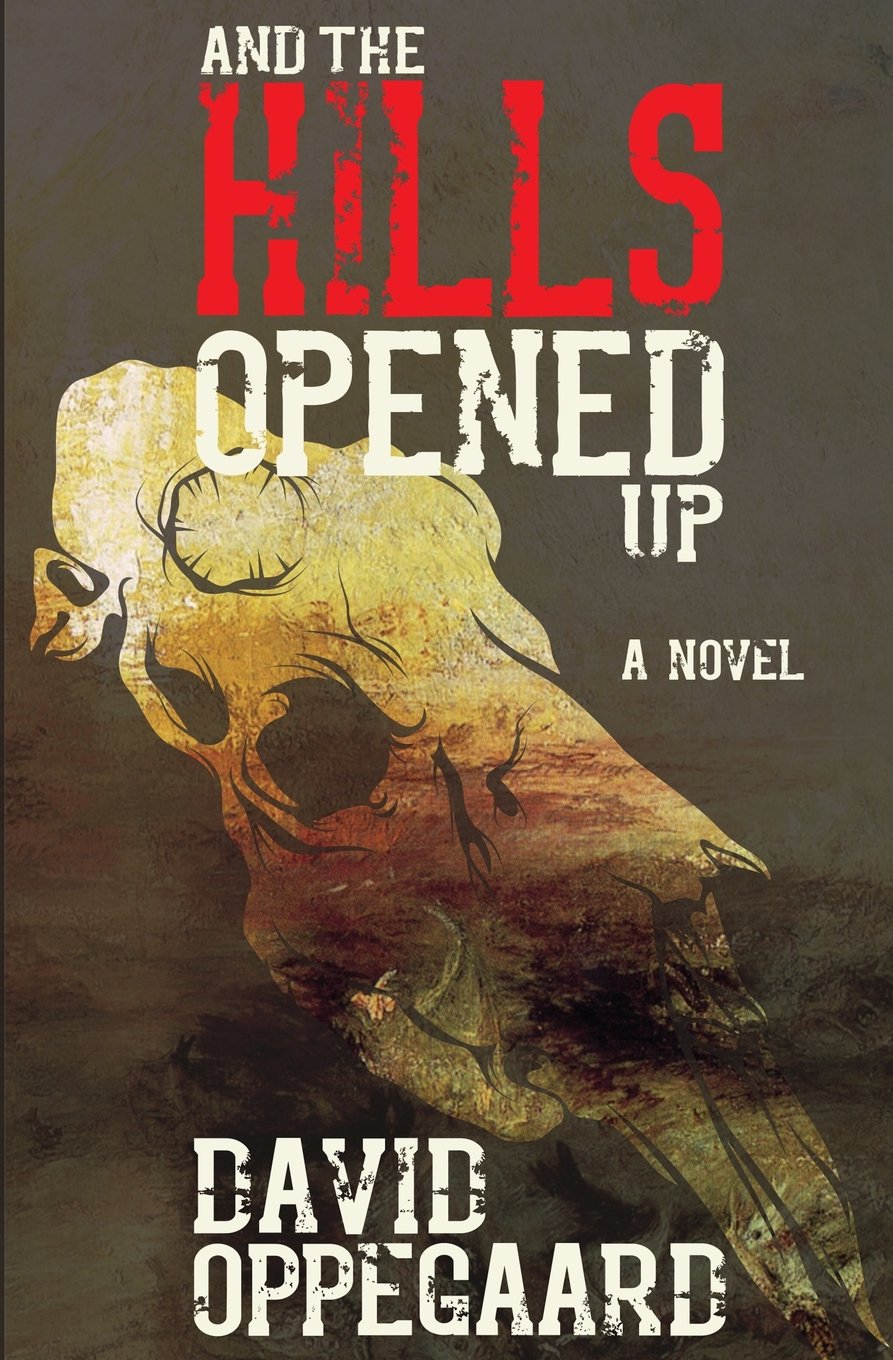 It should be stated in advance that we know David Oppegaard personally, and have worked with him before, and would love to work with him again releasing short stories. In this case we didn't have anything to do with the release of this book, but we so wish we had, because it's wonderful.
David Oppegaard's strength is finding the emotional depth in any situation. His understanding of the human psyche is perpetually impressive. In his latest release — "And The Hills Opened Up" — Oppegaard builds a wonderful succinct setting for his story. Based in the town of Red Earth, Wyoming, during a copper boom, the setting feels very familiar. With character archetypes such as 'the outlaw,' 'the sheriff,' and 'the man of god,' you are able to jump into the story with the characters rather quickly. They are in no way, flat, or cliche, however. You will quickly find that even though they could easily end up in rehashing scenes that we've witnessed in properties such as Deadwood, they don't. What Oppegaard is able to do is take these archetypes and flesh them out. Make them real. They could feel stale, or plain, but they don't. They are deep, and real. They're familiar, but not flat.
The novel really begins to shine when the central antagonist is introduced. There's a shift that takes place and it goes from feeling familiar, to being something all together new. I don't want to ruin it, because this shift is very important for the book. The first quarter sets the stage for the macabre death show that comes later, and that setup is important.
The real power of the novel, though, is the emotional weight felt once the shift happens. It's this that will make you remember this novel. Oppegaard's ability to get into the mind of humans under duress is the highlight of this story. Because of this it's quite easy for the reader to feel the tension of the characters while they are truly drug through the mock. It's interesting because in the first quarter you see some awful atrocities being committed against the characters, and then it gets worse. George R. R. Martin isn't even this sadistic to his characters.
Overall it's a very good book, set in a familiar setting, but with a nice twist to it. It feels fresh and new because Oppegaard's understanding of the human mind.
Would highly recommend this book to anyone who likes historical fiction, horror, or just ol' fashioned good writing.
Make sure to pick up his book on Amazon.
David Oppegaard is the author of the Bram Stoker-nominated The Suicide Collectors, Wormwood, Nevada, The Ragged Mountains and And the Hills Opened Up. David's work is a blend of science fiction, literary fiction, horror, and fantasy. He lives in St. Paul, MN.
You can visit his website at davidoppegaard.com and his writing life blog at blogagaard.blogspot.com
Want to have your book or online short story reviewed? Send us an email at Shorts@OnyxNeon.com to find out how.