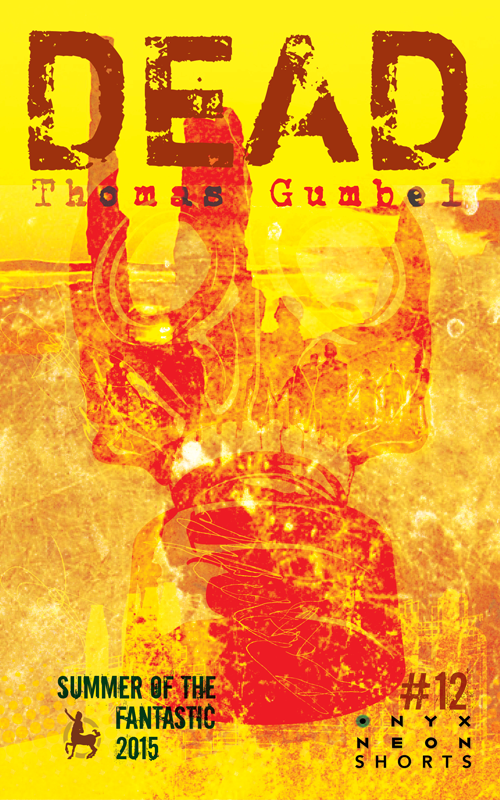 Mort arrives in Faithmore, a city where the living and the monstrous coexist in relative peace, and anti-dead Rangers like Mort are not welcome.  He's on a mission to find Joseph, the abandoned and orphaned son of some old work friends, who's now grown into a callous and distant young man with a dead-end job.  Mort's violent end and the meager revelations he thrusts on Joseph are enough to push the young man into caring about his dying world, knowing himself, and those who call him friend.
DEAD is dystopian-future fiction at its finest. Thomas Gumbel's tale of the end of the world, gives us a small peek at a larger world, but tells a tale that is both unique and familiar. It feels like George Miller wrote Fallout.
At first glance it's a tale of one man finding the son of an old friend, but there is way more going on here. There are unusual powers, and characters that beg to be fleshed out more. It feels big, but keeps the focus on the main story. Gumbel is going places in genre fiction and we couldn't be prouder to premiere 'DEAD' here at Onyx Neon Shorts.