Jonathan Hansen Discusses: Breakneck Cove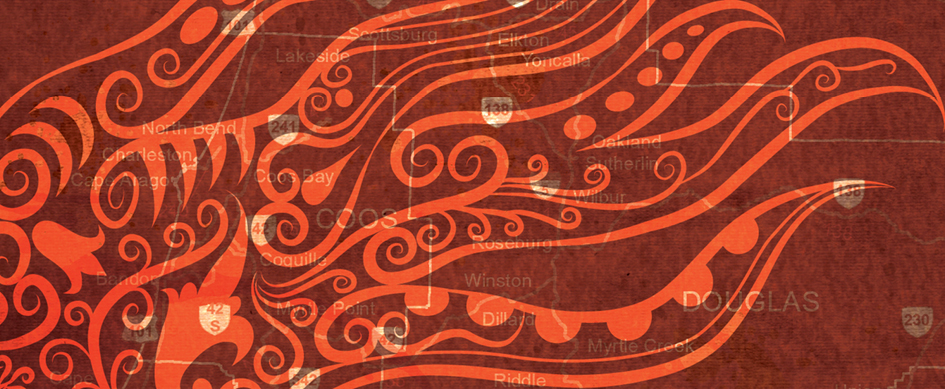 A story of family drama and childhood innocence. Mixed with profound loss and a heavy dose of sci-fi fantasy, Breakneck Cove is a tale of the normal world crashing headlong into a world of the wild and the strange, one that, despite its obvious modern setting, put me very much in mind of the classic episodes of the Twilight Zone.
Breakneck Cove is about two brothers, the Kells boys—Will (11) and Harlow (9)—as they are enjoying a long and lazy summer along the Oregon coast, with all its endless repetitions and glories, when two events happen that upend everything, and their young lives take a sudden white-knuckled turn. These events not only mark the end of their innocence and their idyllic existence, but maybe even their lives.
And it all starts the day an injured alien washes up in the little cove out in their backyard…
David Oppegaard quickly and easily paints us a picture of those seemingly endless and, for most of us, long gone days of summer, and the fantastically-tinged secret lives children live around the peripherals of adults, and he does it with only a few pages. In that time, you quickly get to know the boys, enough so you can easily see who they are and where they come from. It's a well-done and succinct execution, very relatable, and nearly timeless too. Then he turns around with that same ease and dumps a squid-like alien into the mix, making the sustained downward spiral into weirdness that follows very believable, and yet still exciting and unpredictable.
This is a story where two worlds exist in the daylight simultaneously. One, a world of sugary breakfast cereals, kitty cats, summer fun, and divorcing parents, and the other, a place where squid aliens bond with their human masters, firing sizzling beams of blinding white light into murderous, rampaging giants. Two worlds, one place, both believable, but not over-explained. When it comes to short stories, that's quite an accomplishment, and all while being fun and exciting, albeit tragic and strange, at the same time too.
You should definitely check this out.
Pick up on Amazon
Or pre-order David Oppegaard's new novel out September 8th