Our First 'Short,' and the Long Road That Led Us Here.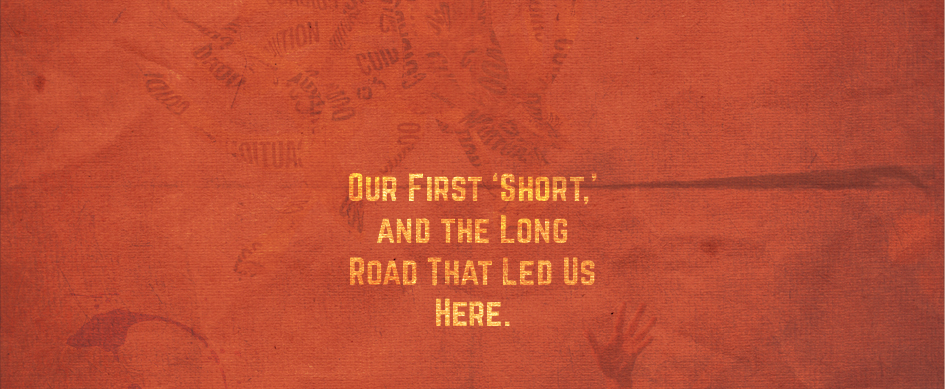 In the midst of working on a variety of different projects last fall — including a Cifiscape Volume III — we realized that the thing we liked best about doing that project was getting to work with a variety of different authors. We realized, however, that what we wanted was something bigger and broader. We wanted to have a separate platform that was more open; that gave any author a chance to have their words published. Ideas can change the world, and we want to spread those ideas to as many people as possible. We wanted something that would allow us to engage with a lot of different kinds of written word, and we wanted it to be easily accessible. For these reasons digital publishing made the most sense — at least to start. With digital publishing we are able to spread an throughout the world instantly. We don't see this as the only medium that we will use, but for now this is the platform that makes the most sense.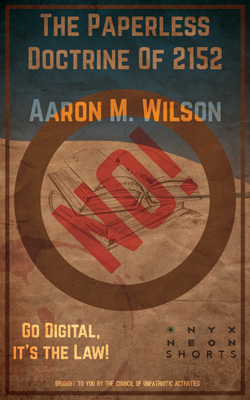 For our first 'Short' we wanted something that was hard hitting and emotionally deep. We found it in Aaron M. Wilson's The Paperless Doctrine of 2152. This is a challenging and poignant story about the last book store in the world. One of the deciding factors when it came to choosing this as our first release was the sheer irony of digitally publishing a story about the last bookstore in the world. It actually wasn't till our second reading that we realized how hilarious the mental image of reading a story on your kindle/ipad/nook about the world's last book store.
For more about the first 'Short' head over to the page for The Paperless Doctrine of 2152.
It's available on Amazon and through our site.
[purchase_link id="441″ style="button" color="blue" text="Purchase" direct="true"]
If you choose to buy it from us directly, and need help figuring out how to upload the epub or mobi to your device please head over to our helpful little guide.