Weekly Round up April 14th-21st
This past week there was so much stuff going on that to make each piece of news an individual post would have been click bait. And honestly, I hate click bait as much as anybody, so we didn't want to do that.
So, here are so of our favorite links, and bits of news from the last week:
Batman Beyond got a new short
Darwyn Cooke made an amazing Batman Beyond short which will make you miss the short lived series, but also incredible happy that Batman exists in the world. Watch the short below.
Joss Whedon's new film…sort of
Joss Whedon released his new movie In Your Eyes online at the same time as he premiered at the Tribeca Film Festival. Check out the trailer below, and you can rent the movie for just $5. We're so excited to watch it. It should be noted that Whedon handed the directing reins over to Brin Hill.
Farscape the movie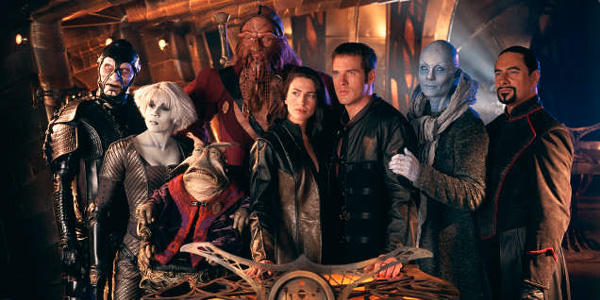 Comic Book Resources is reporting that Farscape creator, Rockne S. O'Bannon has announced that the Farscape movie is indeed in the early stages of development, with a script being written by Justin Monjo—Monjo announced earlier in the spring. O'Bannon said that it's still very early in the scripting process, so there's still time for this project to stall. Brian Henson, however, is very much on board, which gives this project hope of being completed.
Star Wars Rebels
Star Wars Rebels is a new Star Wars show featuring jedi, semi-jedi, aliens, and hilarious droids. While the look of it is quite shiny, over all this show looks like it's going to hit the sweet spot for fans of sci fi, and Star Wars The Clone Wars, and Star Wars in general. Check out the WonderCon footage below:
George RR Martin releases another sample…but not the new book.
This time it's a sample of The World of Ice and Fire, which is a comprehensive history of Westoros. This particular sample is called Aegon's Conquest and it is a cleverly written, beautiful history lesson, akin to much of what you find in any of the A Song of Ice and Fire series.