Harris by Jonathan Hansen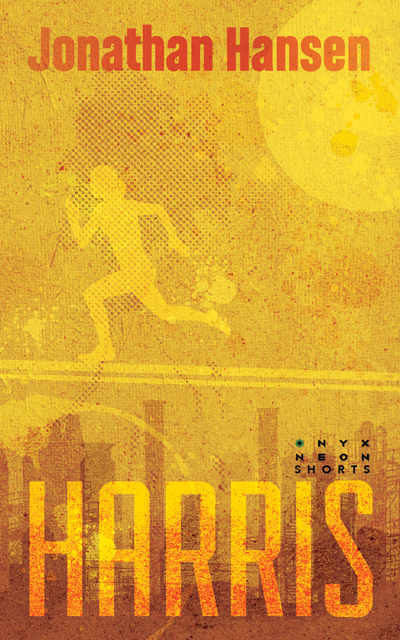 Categories: Science Fiction, Sci Fi, Dystopian Future
Synopsis:
In the future of Minneapolis two survivors are just trying to get home in this fast-paced tale of survival.
An alien armada wrecked the world. They pillaged, they looted, and then they left, gone back to the darkness between the stars. Boone lives in the ruins now, scavenging, trying to survive the horrors of the new world, trying to keep her loved ones alive. Run, fight, or die. Today, a gang of hungry cannibals and the monstrous wreckage of the aliens' war machine stand between her and home, but she doesn't have a choice… it's just another day in the windswept rubble of downtown Minneapolis.
---
We first encountered Jonathan Hansen when he submitted this story for our Cifiscape Volume II collection. He has updated and expanded it a bit, but it retains all the original science fiction and survival action, but adds more detail to the intentions and motivations, making the characters even more real.
The thing the stuck out to us then, and continues to impress revisiting it now is Hansen's ability to craft a fully realized world in such a short amount of time. This is an amazing example of why short fiction is such a powerful form of art. Full, real characters and world, in something that will take you less than an hour to read.
If you read it in Cifiscape Volume II, you won't be disappointed by the amount of new insights you'll get with the new content, if you haven't read it, I can't recommend this story enough.
We're proud to present Jonathan Hansen's Harris
---
Want to learn more about Jonathan Hansen? Check out his author profile.
---
If you choose to buy it from us directly, and need help figuring out how to upload the .epub or .mobi to your device please head over to our helpful little guide.